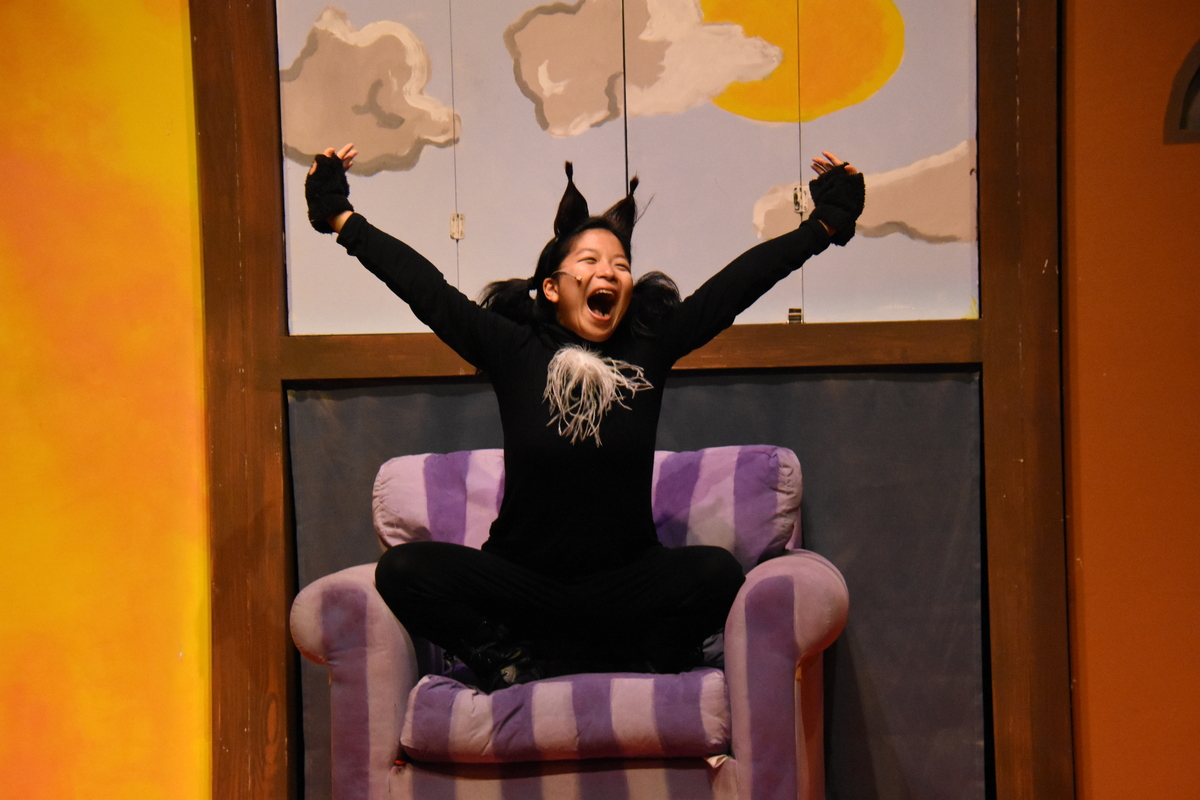 Bad Kitty On Stage!
Theatre for Young Audiences
Stage Adaptation by Min Kahng
Original music composed by Min Kahng
Based on the Bad Kitty books by Nick Bruel
A co-commission by Bay Area Children's Theatre & Oregon Children's Theatre
Straight from the pages of the wildly popular Bad Kitty comic book series: here Kitty sprawls, in solitary splendor, until one day . . . (loud hissing) PUPPY! Uh oh. And then . . . (hair on back standing on end) a MOUSE! And then. . . well, let's just say life gets complicated.
For updates on Bad Kitty On Stage!, please sign up for my monthly newsletter!
LICENSING INFORMATION
Bad Kitty On Stage! is currently unavailable for licensing. Please check in later to see if the availability has changed.
PRODUCTION HISTORY
May-Jun 2017: Gifford Family Theatre at the W. Carroll Coyne Center for the Performing Arts in Syracuse, NY

Jan 2017: Theatre Young Kids Enjoy at the JCC Rochester in Rochester, NY

Feb-Mar 2016: Bay Area Children's Theatre at the Children's Creativity Museum Theater in San Francisco, CA

Feb 2016: Bay Area Children's Theatre at the Dougherty Valley Performing Arts Center in San Ramon, CA

Feb 2016, Co-World Premiere: Oregon Children's Theatre at the Winningstad Theatre in Portland, OR

Jan 2016, Co-World Premiere: Bay Area Children's Theatre at the Freight & Salvage Coffeehouse in Berkeley, CA
DEVELOPMENT HISTORY
Aug 2015, Workshop: Bay Area Children's Theatre in Oakland, CA

Jul 2015, Workshop: Oregon Children's Theatre in Portland, OR
PRESS & REVIEWS